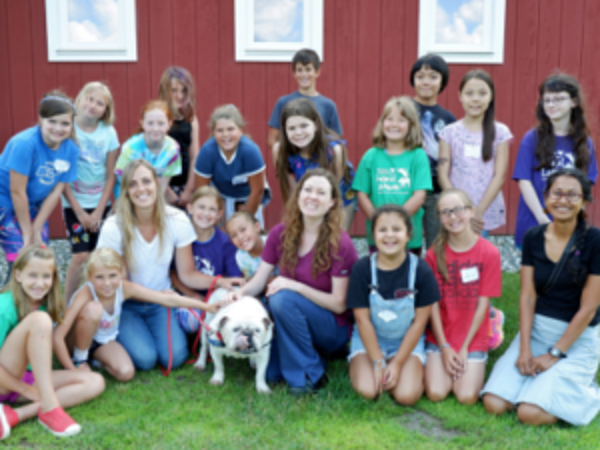 The North Country Animal League is offering summer camps and programs for kids.
Be a Vet Camp
Ages: 10-15
9:00am – 3:00pm on June 20-23
Price: $425
Ideal for inquisitive minds that enjoy learning, our Be a Vet camp gives children the opportunity to put on their veterinarian hats and explore what this career path looks like. Children will learn how animals communicate in a variety of ways which can tell us if they're happy and healthy or need medical attention. In addition, campers will learn how to suture a banana, draw blood from an orange, give CPR to a dog, bandage a broken limb, observe our medical team evaluate animals before practicing doing it themselves, and much more.
Humane Heroes Camp
Ages: 8-12
9:00am – 3:00pm on June 27 – July 1, July 11-15 and July 25-29
Price: $395
Each day, children will interact with a different animal – dogs, cats, horses, reptiles, and much more. Campers will play interactive animal-themed games, listen to local experts from the diverse field of animal welfare, dive into hands-on projects and learn how to use the tools of advocacy to be a voice for animals. In the process, young people will learn about animal care, behavior, and safety, fundraising and advocacy, animal welfare issues in our community and beyond, animal-related careers, NCAL's mission, and much more.
Through different 'camptivities' and lessons, campers will develop the skills and confidence to become knowledgeable animal caretakers and ambassadors for animal welfare. Campers will leave with a better understanding of the unique bond that exists between humans and other animals.
For more information contact North Country Animal League at 802.888.5056 or visit Ncal.com.
Related Articles & Free Email Newsletter Sign Up
How to Get an Abused Horse to Trust You
Make Sure Your Pet Has Identification
Shop For High Quality CBD Products