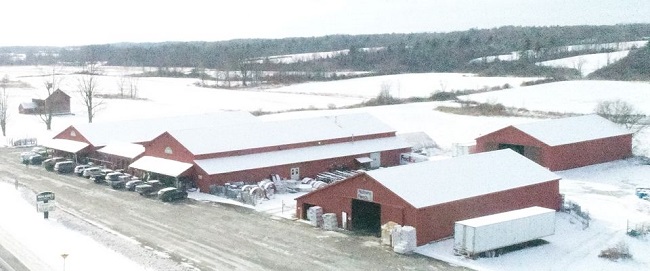 Walker's Farm, Home & Tack has announced several upcoming events.
Saturday March 5 at 9 AM – 11 AM CST
The Importance of Equine Vaccinations!
We are excited to have Dr. Julia Glovicki with Rood and Riddle of Saratoga joining us for this informative seminar. She will discuss disease prevention through vaccination. How important are equine vaccinations? What vaccinations should your horse get and why. West Nile, Potomac, EEE, Strangles are just a few topics that will be discussed.
Tuesday March 8 at 8 AM – 1 PM CST
30th Annual Open House/Breakfast!
Join us for our 30th Annual Open House/Pancake Breakfast! Great deals, special pricing on select items & giveaways!
Saturday March 19 at AM – MAR 20 AT 3 PM CST
Ride Into Spring!
Join us for our Annual Ride into Spring Event! Get ready to ride this season! We are expecting new product lines from the WESA show to be in the store for this event! In store specials for you and your horses! Giveaways all weekend & enter to win some awesome prizes!
For more information on any of these events call 800.480.5223 or visit WalkersFarmHomeAndTack.com.
Related Articles & Free Email Newsletter Sign Up
Debunking 6 Common Horse Myths
Horse Training for Napping Horses
Why Dogs Growl and What They Are Trying to Tell You