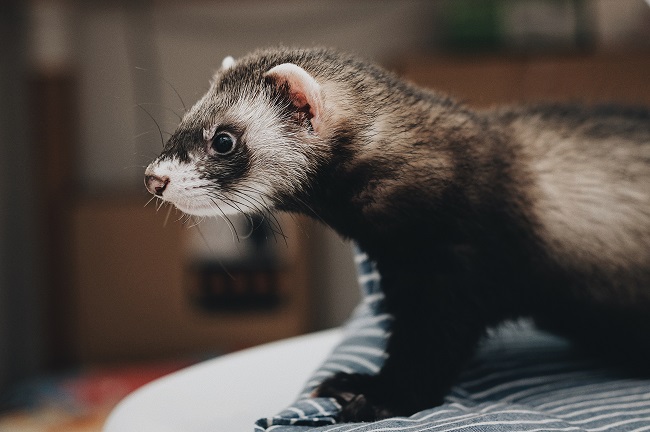 Creating a strong bond with your pet ferret is not only rewarding but also essential for their well-being. One way to foster this connection is by teaching your ferret to respond to its name. Just like dogs, ferrets can be trained to recognize and come when called. In this article, we will explore effective techniques to teach your pet ferret to come when you call its name, strengthening the bond between you and your furry companion.
Choose a Distinctive Name
Selecting a unique and distinctive name for your ferret is the first step in training them to respond. Choose a name that is short, clear, and easily distinguishable from other common words used in your household. Using a single-syllable name often works best, as it is easier for your ferret to recognize and respond to.
Positive Association
Associate your ferret's name with positive experiences to encourage a strong connection. Whenever you interact with your ferret, use their name in a cheerful tone and immediately follow it with a reward or treat. This will help your ferret associate its name with something pleasant, making them more inclined to respond when called.
Repetition and Consistency
Consistency is key in training your ferret to respond to its name. Repeat their name regularly throughout the day during positive interactions. Use their name when offering treats, engaging in playtime, or providing affection. Over time, your ferret will start to associate the sound of its name with positive experiences and rewards.
Target Training
Target training can be an effective method to teach your ferret to come when called. Start by using a clicker or a verbal cue, such as a distinct word or sound, followed by their name. For example, say "Come" or make a clicking sound and then call out their name. When your ferret responds by approaching you, reward them immediately with a treat and praise. Repeat this training exercise in different locations and gradually increase the distance between you and your ferret.
Practice and Reinforcement
Consistent practice is crucial for success. Set aside dedicated training sessions each day to reinforce the behavior. As your ferret becomes more familiar with the training routine, gradually reduce the use of treats and rewards, relying more on praise and affection. However, occasional rewards will help maintain their motivation and reinforce the desired behavior.
Teaching your pet ferret to respond to its name can enhance the bond between you and your furry friend. With patience, consistency, and positive reinforcement, your ferret can learn to recognize and come when called. Remember to use a distinctive name, associate it with positive experiences, and incorporate target training techniques.
Additional Information
For additional guidance on training your pet ferret visit the American Ferret Association (AFA). The AFA is a trusted source of information on ferret care and training. Their website provides articles, guides, and tips on various aspects of ferret ownership, including training techniques and fostering a strong bond with your ferret. You can also visit Ferret World, a resource dedicated to ferret care and training. The website offers articles, videos, and training courses specifically designed to help ferret owners develop positive relationships with their pets and teach them various behaviors, including name recognition.
Related Articles & Free Email Newsletter Sign Up
5 Things Every Ferret Owner Should Know
How to Properly Bathe Your Ferret
How to Teach a Ferret Not to Nip